---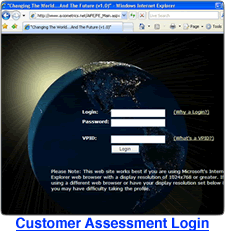 At Rhonda Hess Associates, we understand the importance of evaluation and measurement of our programs. We use several tools and methods including The Value Profile, created by human development expert and Nobel Prize nominee Dr. Robert Hartman.
The Value Profile is a powerful tool to learn the underlying thinking and decision-making patterns people use with respect to people, tasks, systems and self. This proven assessment tool reduces the time it takes to understand how and why people make the decisions they do.
It provides invaluable information to:
Individuals who want an objective scientific understanding of their thought processes so they can eradicate those thought patterns which do not serve them and more frequently access those which do;
Teams who want to work better and smarter. Some of the competencies measured include: planning, drive, persistence, problem solving, empathy, strategic thinking, handling rejection, self-starting ability and motivation.
For more information, please contact me .