---

I am a professional, internationally certified leadership coach, organizational change consultant, and Usui Reiki Master Teacher and founder of Fully Fit to Lead®, my integrated leadership program.

The purpose of Fully Fit to Lead® is to free the leadership spirit within so we can create and sustain productive humane places for people to live and work. Once I personally experienced how much wisdom lies within our bodies, I became a Reiki Master Teacher to integrate the healing and energizing effects of Reiki with Fully Fit to Lead®, and specifically with Coaching. When our energy becomes blocked for whatever reason, and it happens to all of us, Reiki combined with coaching, can help us release old beliefs and patterns that no longer serve our purpose. And, this is true for individuals regardless of title or position; as we are all leaders.

I will continue to learn at the leading edge of transformational practices in order to bring new thinking and proven methods to my clients; to fulfill my mission of helping leaders at all levels, become more Fully Fit to Lead®.

Energy To Lead

Reiki and coaching are natural partners, combining the ancient wisdom of Reiki with the transformational methods and practices of contemporary coaching. The word Reiki is made of two Japanese words – Rei which means "God's Wisdom or Higher Power", and Ki which is "life force energy." Think of Reiki as 'spiritually guided life energy'. Given the pace of our lives today, and the complexity within organizations, learning to balance energy simply makes practical sense. Reiki and coaching work naturally together, and also maintain their effectiveness separately; what to choose depends upon your needs.

Learn more about my coaching approach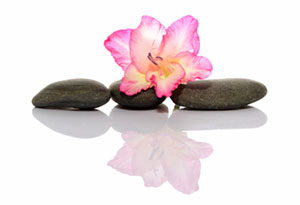 About Rhonda, Reiki and Coaching

My work is purposeful, customized, and is my reason for Being, it is not just a 'job'. It is my passion and my purpose to help leaders at all levels in life, lead and live more fully. I believe leadership lives within our hearts, spirits, minds, and bodies, and that all work today must be accomplished by connecting with others. Our relationships strengthen, as we individually learn to lead with balanced, purposeful energy. My work with individuals and teams begins with a mutual needs assessment; agreement on goals and desired outcomes, and the work of transformation begins.

Benefits

The benefits of coaching and Reiki vary from person to person and often include:
Clarity of Thought and Creative Insights


Stress Reduction and Deep Relaxation


Renewed Energy and Vitality


Forward Actions


New Thinking & Ways of Relating with Others


What is a Reiki session like?

Reiki is non-invasive, safe and restful. The recipient remains fully clothed and typically will lie or sit in a restful position. Reiki balances the energy centers through the placement of the Master-Teacher's hands on or above the body. This is not therapeutic massage as the Master-Teacher's hands remain motionless and do not massage the tissue. Energy is channeled through the Master-Teacher and into the recipient, finding the areas of stress and restoring balance. A Reiki session usually lasts one hour, and when combined with coaching will last as long as we determine useful and sensible to attain goals.